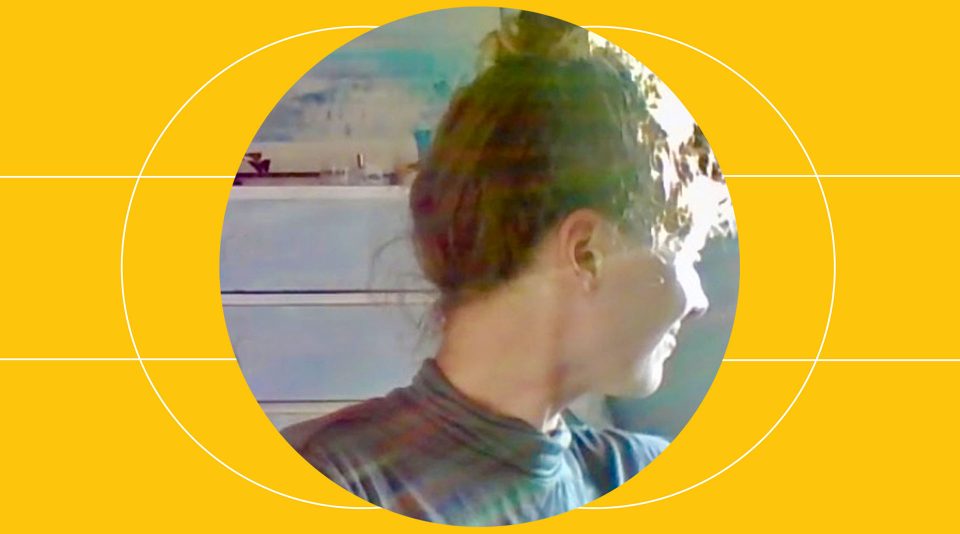 One to One
'I had an excellent reading from Roberta a few days ago. As I have listened to the recording of the reading again and pondered some of the things she mentioned, so much has made sense for me. There were a couple of things at the reading which I wasn't sure about initially, but I can see now that they were spot on and have given me great insight into my situation. I would definitely recommend a reading with Roberta'
The crystal sessions with Roberta have been fabulous. I felt held by a strong field of healing energy that allowed me to relax deeply and enjoy feeling taken care of. Her channelling and feedback touched me deeply. I experienced clarity, guidance and gained more confidence in my connection with the spiritual realm. She is a very gifted healer and spiritual coach.
It is such a huge privilege and pleasure to work with Roberta. I came to her because I was struggling with writer's block, and she helped me with that, but also with so much more and I always feel so much better just by being with her. I can't recommend her highly enough.
"Working with Roberta was a life changing experience for me in many ways. She reaffirmed my gut feelings of being supported and guided by an inner knowing and helped me connect back into this source. This has led me on a journey of building greater self trust and understanding of how to honour my needs, which has helped me develop into an independent person following my own path. I continue to use her guidance and teachings since our sessions as a way of checking in with myself, fostering inner peace, and spreading as much love as possible. I believe she has gifts few possess and feel very lucky to have worked with her."
I first encountered Roberta's work by accident, and so was unable to form any pre-conceptions before entering its process.
During it, I felt myself pretty closed down. I recall the use of various breathwork and crystal-use techniques ; it's what happened AFTER the session which is of interest here, namely : an opening up of emotional and even mild psychic sensitivity, an internal reactivation of long-lost hopes/dreams/vision ushering in re- motivation towards taking action. 8 months later and I can say that 2022 has been a year of great positive change, and my session with Roberta back in mid-February definitely touched off the process underlying such a momentous time.
This was my first channeled reading.  Roberta is incredible!  You feel like you're sitting in her hands.  Absolutely fantastic.
I had a psychic reading with Roberta because of long-term anxiety-based insomnia that other treatments had failed to have effect on. Roberta had identified particular crystals that would help facilitate and add clarity to the reading which was explained at the start.
Over the space of an hour Roberta shed light on number of causes that have lead to the issue and made suggestions that might help address it.
From inherited anxieties and learned behaviours at childhood to current lifestyle choices, every cause and effect that Roberta mentioned resonated with me in some way and by the end if felt almost like a joining up of dots that then created a clear picture of what was going on. By the end of the reading, the anxiety in the form of tightness in my chest that was present at the start had gone.
I'm not saying it's been an instant cure, but understanding the reasons why I get anxiety-based insomnia and what the triggers are make it far easier to manage and anticipate and actually that in itself lessens the stress.
I also have new directions, focuses and life balances to aim for as a result of the reading. Thank you for an enlightening, inspiring experience!
It's been several months since my reading, and I still hear Roberta's wise, grounded words in my ear—she is a beacon of light and an astonishing guide. My husband and I each consulted Roberta and we are both grateful for  her insights about us as individuals and as a couple.  Roberta spoke as if she knew my life story from the inside out and her helpful hints for moving forward have been invaluable.
Roberta is an exceptional spiritual coach. Every time I have a consultation with her I experience within myself a profound sense of self-acceptance, I gain a lot of clarity regarding the spiritual processes I am going through, and I feel propelled to a new level of growth. Interacting with her also helps me to feel stronger, more grounded and playful. I highly recommend her.
I am so grateful for the time I've been able to work with Roberta. For many years I searched high and low seeking the answers to my purpose, lineage, and meaning behind my struggles. In my first session with her, so much was revealed in a very clear, accurate, and beautiful way. She helped facilitate a significant turning point in my life for which I am forever grateful. I know first hand that she is a pure vessel, and a gift to this world for those with ears to hear the truth she is able to connect with. I recommend her completely and without reservation.
My readings with Roberta were comprehensive, supportive and encouraging, shining light into what was so often hidden for self-protection (from early life or past lives and no longer relevant) but alive inside me and still to be healed, restored (and aspired to) and the blockages released.
I've had a radical shift in understanding – that I can choose, not what is wrong or adapted to the need to fit into a linear and hierarchical perspective, but what is most light, authentic, free, flowing, most joyful and creative.
Also the deep meditations of Roberta's Crystal Channeling sessions have reinforced this transformation – from feeling far more grounded (core strengthening) to accessing a higher source of light energy – every day!
Thank you for guiding me so beautifully through the three goddess sessions.  I appreciate your steadfast presence, wisdom and gentle yet firm holding through the process. The work was powerful and I feel it has helped to release some long-held and unhelpful stories and ways of seeing myself, and this frees up new possibilities which I am still feeling into.  I know our work together will continue to unfold and ripple through me and my life for quite a while.
In both the individual sessions and the groups I appreciate the way you guide me into a deeply powerful healing process.  Although I wouldn't access that without you, it feels important that I am activating it myself, rather than having it done to me.  It's empowering. Thank you!
I have been seeing Roberta for some months now, learning to own and manage my emerging psychic abilities; I live near Edinburgh and Roberta's in London, so we catch up on FaceTime for our sessions. I've found each session really helpful, and they are definitely helping me to normalise something that until now I have found pretty scary and difficult to manage. Roberta's incredibly compassionate and kind, and very supportive as I find my feet. I actually think doing the sessions on FaceTime has been easier for me than it would have been in person, as it eliminates a layer of self-consciousness that I suspect would disturb me if we met face to face. As it is, I get to engage with my abilities from the safety and comfort of home, which gives me the familiar space I need to really let go and learn properly. I would absolutely recommend online training with Roberta, and plan to continue mine for some time to come.
Groups
It's been such a beautiful gift joining in with the meditations with the stars.  It's been a deeply powerful process for me and I love how you guide us through them.
That was incredible. So much came up and was released.  I went to another place.  Feeling full of power, love, energy, and so excited for what the future holds.
The sessions are very powerful.  I feel different – very clear, calm, connected.  These feel like structural changes accumulating as a result of the consistency of the work.
These sessions are showing me that
a. I have a channel
b. The channel is an access point to transpersonal/ higher-dimensional perspectives
c. What comes through the channel is of great practical value.
Roberta really helped me open my heart. I came to her through being recommended through a good friend and I have to say both these beautiful women have helped me grow and flourish as a human. Guiding me through meditations and recognising self mastery has been a gift from Roberta. Her group meditations with the moon cycles are brilliant for when you intuitively know you need some guidance. From these sessions I've felt connections and bonds with so many powerful, earthly beings and that's been a real joy to be part of. I'm eternally thankful and grateful for the work I've done with Roberta, to be met with kindness, grace, and acceptance has been a true blessing. Forever thankful.
I've been doing Roberta's online guided activations for over two years now, and rarely miss a session. Roberta's warmth and clarity create a space where I feel held. I find I gain more clarity on what is going on within me – and I'm often amazed at how the energy we work with in a session resonates with things I have been working through myself. I also understand my challenges and growth in a wider energetic context, and appreciate Roberta's insights and guidance on how we might take the work forward.
I was referred to Roberta's meditation sessions by a friend when I told her I was doing some soul searching and looking to be more in touch with the core of who I was. I've attended a few now,  highly recommend them to you. I feel it now if I go a month without attending.
Roberta is such a lovely person and facilitator of this experience, and I've really enjoyed the intimate group setting and quiet space.
I've gotten so much out of it and it has become a key part of my self regard and care. I can't recommend the sessions or Roberta highly enough!
I'd signed up to do a workshop with Roberta, not really knowing what it was about. I'd simply met her, felt the freedom that she inhabits and wanted that.  The workshop was gently but firmly facilitated by Roberta and was unexpectedly powerful.  Through care of her guidance and attendance I'd gleaned some surprising insights.  The days after the workshop laid proof to how transformative an experience it was.
Roberta's wisdom and perception makes this work something quite special.
I have done crystal meditations before, but I felt a profound effect with this particular meditation led by Roberta. Often, you are left to parse out your visions alone, but Roberta took great care in speaking to us about what we experienced in a tender-hearted way. I am still thinking about my meditation weeks later and drawing from the strength I captured through it.
Thank you!
Guided meditation is something that can normally be quite frustrating for me, as I am not a very visual person and often am distracted by the words, and the pace of the exercise. But the afternoon I spent with Roberta, tapping into beautiful crystal energies, had me connecting with a very deep inner peace and found me completely adrift on a celestial ocean, learning to "see" in my own ways. She is a wonderful soul with a true gift, who exudes warm, loving and powerful energy. I look forward to more!
I attended one of Roberta Boyce's Crystal Channeling workshops in Los Angeles recently. While I have been immersed in the healing arts for decades, I have never attended such a gracefully led and beautifully facilitated gathering of souls. Roberta held sacred and safe space for us to open up to receive the information that came, and to step-up to the wisdom there-in.  The hours flew by, as we had all clearly been in the timeless zone. I look forward to the next time I am blessed to receive her gifts, which she entirely channels to aid her students in Knowing their own grace and wisdom.
Roberta Boyce is a powerful channel.   She accesses high dimensions of intelligent energies and has the unique ability to explain what is taking place with insight and clarity.  She guides the sessions with great warmth, kindness and humour – creating a loving space safe enough for deep transformation to take shape. I've observed with delight myself and others in the group transforming emotionally and physically.  Essential Sacred Self brings about the joy, freedom and empowerment which is inherent in all true healing.
Being new to The Chanelling groups I was not sure how I would benefit. But amazingly I have found it to be of great help in my process of healing and clearing of old energy. Participating in the meditation and practicing at home have brought a calmness into my life and is helping me to evolve into a more thoughtful and spiritual person.  I would highly recommend Roberta's sessions to anyone having a desire to enhance the quality of their life.
The channeling group was my first experience doing any sort of meditation, and I have to admit before I went in, I was a bit nervous and I didn't know what to expect. But the second I entered the room, I felt at peace: Roberta had created such a lovely and welcoming space that I instantly relaxed. I was put at ease even further by her warm and open spirit during the course of the meditation. Her gentle guidance opened my mind more than I ever could have expected, and the expansion my spirit went through in just 2 hours with her was unbelievable. I couldn't recommend a session with Roberta enough – it was truly transformational.
Hello everyone, especially those who look this moment at Roberta's beautiful website.
If you're open minded and curious about crystal channeling  (or just crystals) and seek somehow to change your life and find what is inside of you, hidden and waiting to release . If you're in the dark of the tunnel and can't find the light and you're lost Roberta is the right person for you.
She is truly a treasure. A person who can see things from behind and understand how the spiritual work aligns with the crystal channeling and bring you to the desire you need.
Thank you Dear Roberta for showing me the light and bright side of me.